A masonry walkway is a great addition to any yard due to its convenience and the beauty that it can add. Make the walk around your yard much easier with a masonry patio, entranceway, stairway, or archway! These additions to your yard will make for a unique look that you can wander on and be proud of. Here at New England Stoneworks we are willing to work with you to determine the best type of walkway for you and your yard and customize it to your liking.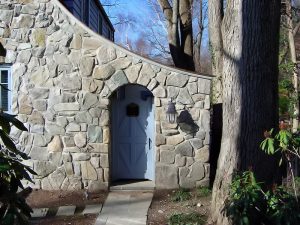 Whether it is an entrance to your home, front yard, or backyard oasis, we here at New England Stoneworks take great pride in creating entranceways that invite friends or family in. We can sit down with you to determine the type of stone or brick and the design of your entranceway in order to give you the highest quality work and something that you can be proud of. We also offer archways that will invite you to linger beneath them.
Contact us today to start planning your entranceway or archway today!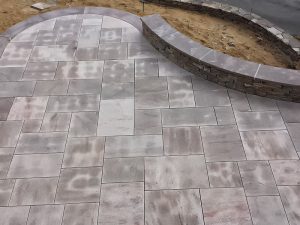 A beautiful stone or brick patio is the perfect place to hang out with friends or family over a drink, and it has the extra luxury of adding some beauty to your home. We will work with you to determine the perfect size and stone for your patio. We are also willing to customize the design of your patio to fit your wants and desires.
If you have always wanted a spot to hang out while admiring the beauty of some natural stonework, then give us a call today to start planning your patio now!
Get from place to place in your yard with a beautiful masonry stairway from New England Stoneworks. Whether it be one step to get down to the yard, or multiple steps to get up a hill, we are able to work with you to create your perfect stairway. We help you pick the stone and types of steps you want, and we will walk you through the entire project. One of the thing we pride ourselves on is giving our customers beautiful, natural stonework, and we are able to do so with our stone stairways that will survive for many years to come.
Give us a call to start planning your stairway today.